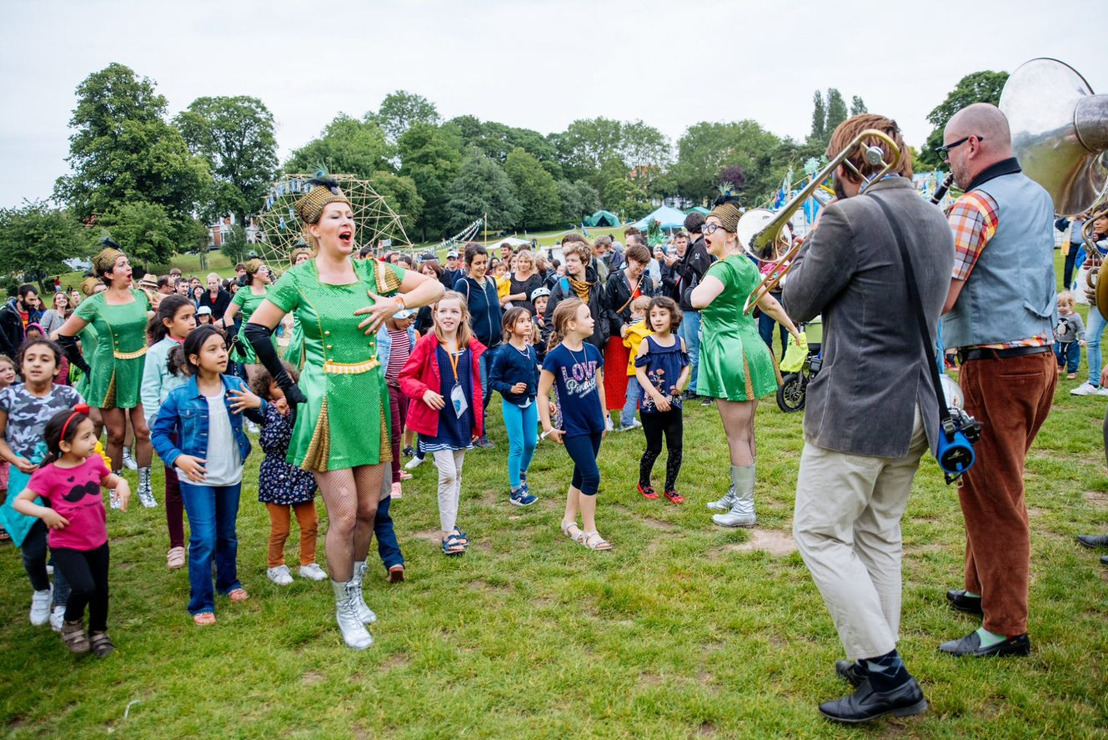 2,329,500 million for the socio-cultural network of our city
Donderdag 23 december 2021 — Brussels can count on a strong network of socio-cultural practices in which connection with each other and with the city is pivotal. The VGC supports various regional and local associations that are open to every resident of Brussels.
Commitment to Brussels that deserves support

At the end of 2020, 24 regional organizations were recognized by the VGC and submitted a new policy plan for the period 2021-2025. At the end of this year, the VGC decided to support them for a total amount of EUR 1,791,250. In addition to these regional organizations, the VGC also annually supports 663 local socio-cultural associations and frees up resources to support socio-cultural projects. The total budget for the support of Brussels socio-cultural work will thus amount to 2,329,500 million euros in 2022.

"Community centers are the beating heart of local society. Local service centers and libraries are also firmly rooted in their municipality and create value. Add to that the club life and you have the best medicine against social isolation for the inhabitants of Brussels," says Pascal Smet, responsible for Youth, Culture and Socio-cultural Work.

A diverse socio-cultural landscape

Socio-cultural organizations can be found in all corners of Brussels. The Brussels socio-cultural landscape reflects the diversity of the city: from KWB to Arthis, each organization reaches a large number of members from different convictions, communities and interests. A strong engagement towards each other and the city are common motives for all these organisations. The Brussels socio-cultural field also meets through the Brussels working group of the interest representative The Federation and the VGC organize an annual meeting day for the broad socio-cultural field in Brussels. In addition to the associations themselves, community centres, cultural policy coordinators and library staff members are also present.

"Advantages of Brussels' socio-cultural work industry? Driven volunteers, diverse target groups, strong methodologies and a wide range of activities and departments extending to the corners of the Brussels region," according to the Federation.

Image copyright: Social cultural work in Brussels, The Federation.
Damiaan De Jonge Woordvoerder, Kabinet Pascal Smet