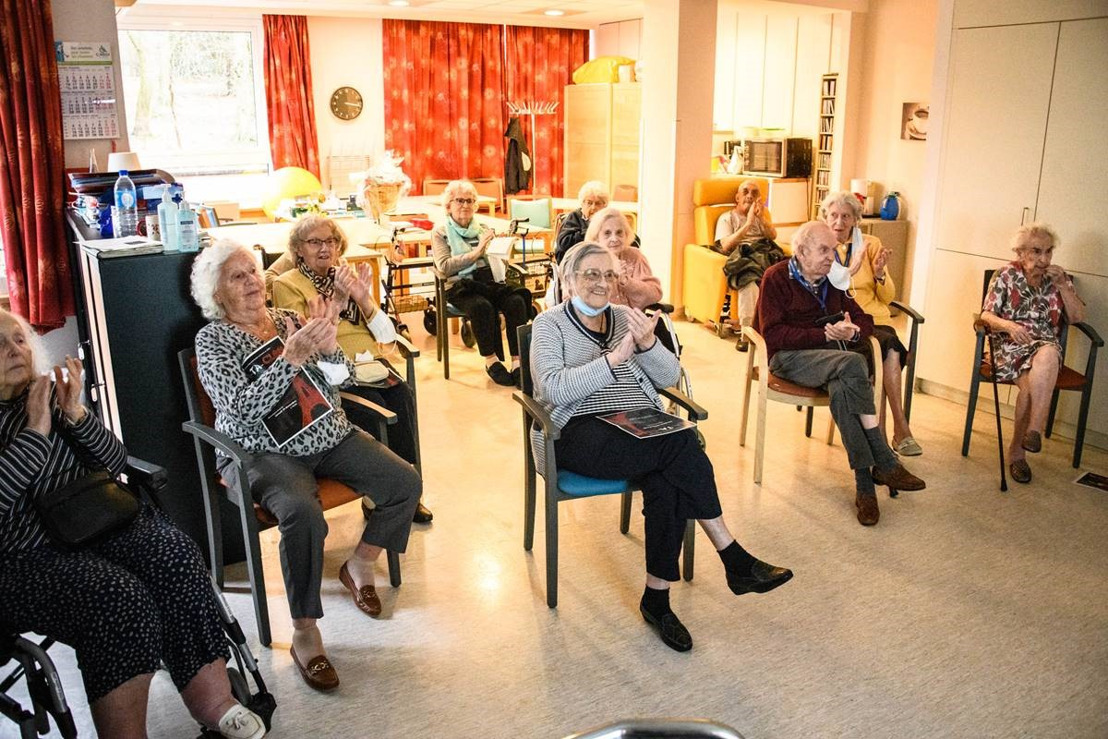 The elderly in residential care centres get to enjoy livestreams of cultural events
Lundi 22 novembre 2021 — The VGC (Flemish Community Commission) has extended its offer for residential care centres. In addition to opera theatre, comedy and musical theatre can now also be followed via streaming. In this way, the VGC aims to do an effort to give more people a warm winter.
With "Paspartoe", the FCC wants to make the Brussels leisure offer as accessible as possible. This autumn, community centres and residential care centres will offer free streaming of performances. The aim is to prevent social isolation of senior citizens and people with reduced mobility.
"The elderly are too often overlooked With this initiative, we want to take an extra few steps for them, because they, too, should be able to enjoy culture. We also wish upon them warm winter. We hope that the streamings will not only stimulate, but also that they will offer them a great time together and create beautiful memories," said Pascal Smet, VGC college member for Culture, Youth and Sport.
In cooperation with the senior citizens platform "Brussels Ouderenplatform", Brussels residential care and community centres are invited to register. If they need installation or broadcasting assistance, they can receive practical support to successfully carry out the project.
The care centres will be able to follow the livestreams in real time, but also to watch them afterwards, which means that they will not depend on the performance times.
The performances can be watched from 2 November. The Scala choir will kick off the programme, followed by "Rise Up And Sing", a musical world tour.
More info and the entire programme can be found here.