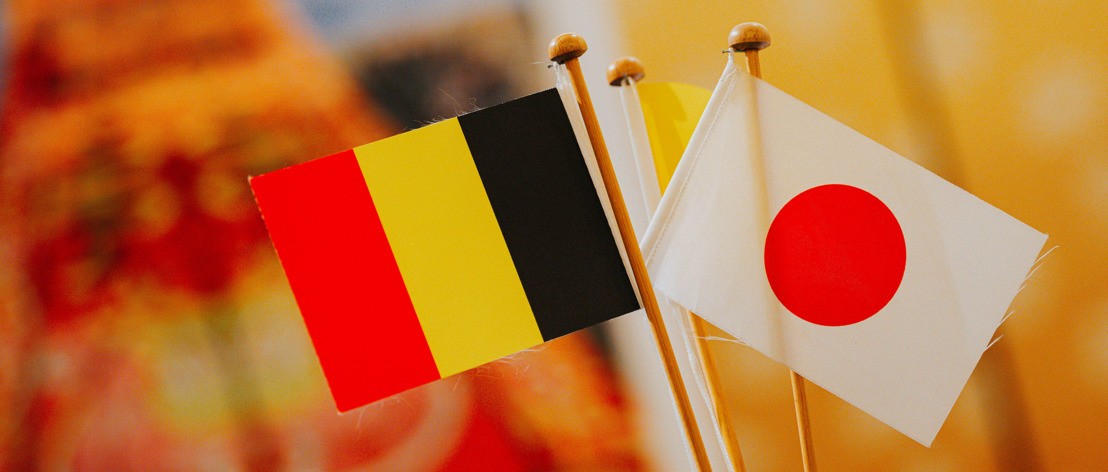 Belgian economic mission in Japan: Brussels is big in Japan
In Japan, the second largest Belgian economic mission ever is coming to an end. Brussels State Secretary for Foreign Trade Pascal Smet looks back with satisfaction
"Brussels is big in Japan," said Brussels State Secretary for Foreign Trade Pascal Smet. "It is the gateway to Europe for many international companies. The fact that Brussels is a welcoming and international city and its great know-how on European legislation are major assets. Flanders and Wallonia also benefit from our active policy to attract international companies and of course I can only be pleased about that."
Princess Astrid led the Belgian mission and was accompanied by Minister of International Affairs, European Affairs, Foreign Trade and Federal Cultural Institutions, Hadja Lahbib, Flemish Minister-President Jan Jambon and Brussels State Secretary for Urbanism and Heritage, European and International Relations and Foreign Trade, Pascal Smet. Federal State Secretary Mathieu Michel took part in digitisation activities.
"The presence of Princess Astrid opened doors. One can feel a lot of trust between Japan and Belgium. Between the imperial family of Japan and our royal family, between our governments and between our companies. In turbulent times like these, with many economic and political shifts, it is very important to have a good friend in Asia. As trusted friend, Belgium is the bridge to Europe for Japan, and the same applies the other way, with Japan as the bridge to Asia for Belgium.
​Trust was the common thread over the past few days and Brussels, Belgium and our companies will benefit from this strong bond."
With 61 Brussels companies out of a total of 210 Belgian companies, the Brussels economic sector was strongly represented on this mission.
​Not only businesses, but also other Brussels institutions, such as universities, participated. The companies and organisations were provided an individual, tailor-made programme to establish contacts on site, to further develop existing relationships and to conclude new cooperation agreements with Japanese partners.
​In this respect, the presentation of the renewed cooperation between Brussels-based Zetes and Panasonic was one of the highlights of the mission.
In addition to the individual programmes, companies and organisations also took part in a varied programme of seminars and networking sessions.
​The Brussels companies were accompanied by hub.brussels, the Brussels Agency for Business Support.
Gateway to Europe
State Secretary Smet had several meetings with Japanese companies from the financial and technology sector already operating in Brussels or considering to open an office in the Belgian capital.
At the meetings, Pascal Smet pointed out Brussels' central position in the European market. Brussels is the ideal gateway to Europe for Japanese companies and its diverse and international character makes it also an ideal test market.
Hub.brussels' tailor-made support and the great expertise of Brussels companies in assisting international companies on the European market were highlighted during the mission.
In this context, hub.brussels organised several activities where Brussels companies demonstrated their expertise to interested Japanese entrepreneurs.
Brussels craftsmanship is greatly appreciated
In addition to attracting new companies, the Brussels programme also aimed at introducing various sectors in which Brussels companies excel to Japanese companies and investors. Activities were organised to showcase our strong financial ecosystem and share our companies' know-how and expertise on circular construction. ​
Apart from highlighting its know-how, Brussels also showcased its craftsmanship in Japan during the past week.
​Belgian and Brussels products such as chocolate and beer are very popular in Japan. Last week, we seized our high quality reputation to present other Brussels products to the Japanese public and distributors, such as the soaps of Savonneries Bruxelloises, the perfumes of Ifrane, the jewellery of Evangelo Jewelry, the leather goods of MLS, the design objects of MLLE JO, the handmade fabrics of Les Moussors de Awa, the natural products of Eco-Rah and the art and design objects of This Is Not Belgium.
Belgian beers were also featured, at the Belgian Beer Weekend, which was opened by Princess Astrid and the accompanying Belgian ministers.
In cooperation with visit.brussels and Brussels Airport, Brussels' tourist assets were highlighted at an event for Japanese tour operators.
Hub.brussels makes it a point of honour to highlight female entrepreneurship every economic mission. Brussels and Japanese businesswomen also exchanged views in Japan.
For State Secretary Smet, the Belgian mission consisted of an extensive political component in addition to the economic component. Last week, meetings were held with Japanese Prime Minister Fumio Kishida, Japanese Minister of Foreign Affairs Yoshimasa Hayashi, Governor of Aichi Prefecture Hideaki Ōmura and representatives of the Tokyo Metropolitan City government.

​ The Brussels Region has a cooperation agreement with the latter two.
Damiaan De Jonge Woordvoerder, Kabinet Pascal Smet