Belgian economic mission to Japan launched with large Brussels delegation
A Belgian economic mission, led by Princess Astrid, has been kicked off in Tokyo. Brussels State Secretary for International Relations and Foreign Trade Pascal Smet is representing the Brussels Capital Region.
The second largest Belgian mission started today in Tokyo. Between 5 and 9 December, 210 Belgian companies will take part, including 61 Brussels companies. Through its on-site attaché, hub.brussels prepared a varied programme and will be accompanying and supporting the Brussels companies during the mission.
"Brussels is the 'Gateway to Europe', has tons of know-how, expertise and potential, and has world class products. We will convey these messages in Japan this week.
​For example, our technology sector is tremendously strong and innovative and we are one of the front-runners in the world in terms of circular building. We are going to showcase that more in the world," said Pascal Smet, Brussels State Secretary for International Relations and Foreign Trade.
Princess Astrid is leading the Belgian mission and is accompanied by Minister of International Affairs, European Affairs, Foreign Trade and Federal Cultural Institutions, Hadja Lahbib, Flemish Minister-President Jan Jambon and Brussels State Secretary for Urbanism and Heritage, European and International Relations and Foreign Trade, Pascal Smet. Federal State Secretary Mathieu Michel will take part in digitisation activities.
The political delegation will meet Japanese Prime Minister Fumio Kishida, Japanese Minister for Foreign Affairs Yoshimasa Hayashi and governor of Aichi Prefecture Hideaki Ōmura, to confirm and strengthen the close ties between our country and Japan towards the future.
These princely economic missions are organised by the three regional agencies for trade and investment promotion (hub.brussels, Flanders Investment & Trade and the Agence Wallonne à l'Exportation) and coordinated by the Federal Agency for Foreign Trade.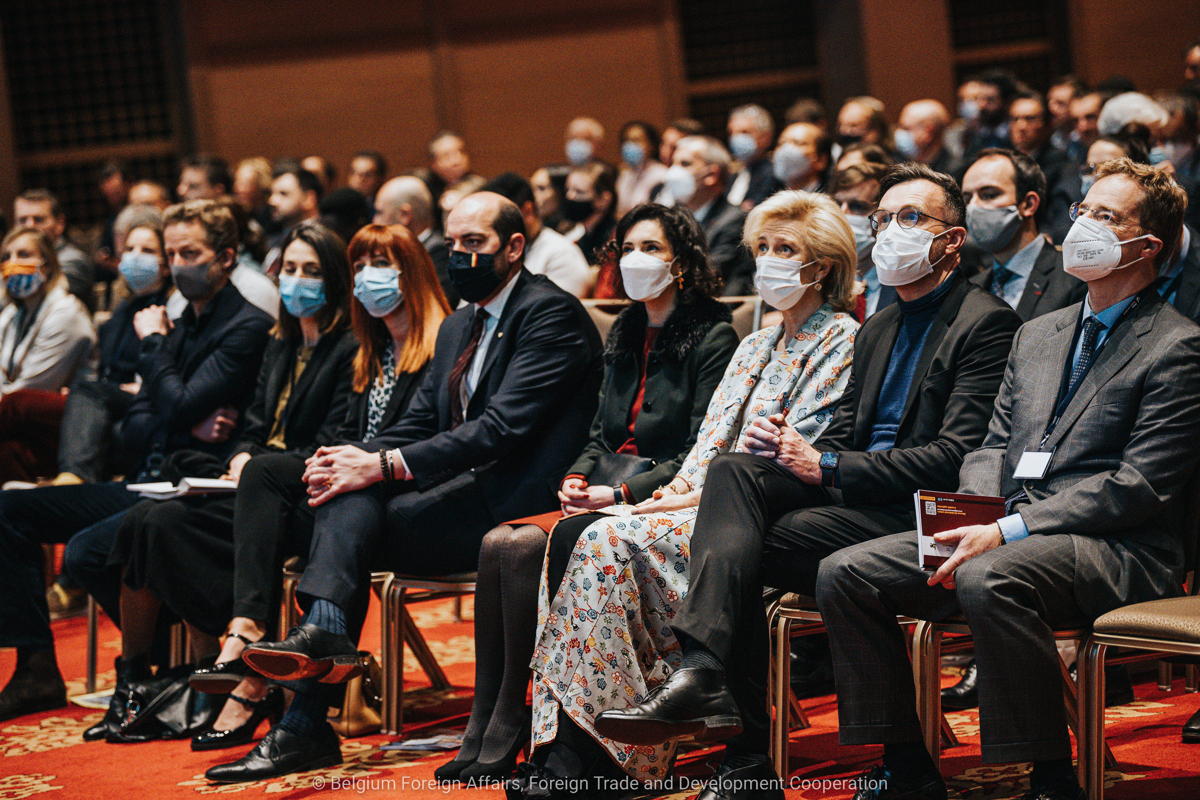 The Brussels Region aims to showcase the outstanding expertise of its companies in numerous fields in Japan and to further position Brussels internationally as the perfect location to establish a European branch or headquarters of a Japanese company.
Hub.brussels, the Brussels Agency for Business Support, compiled a varied programme tailored to Brussels companies. These companies all have different objectives during the mission, such as an initial market exploration, meeting potential and current customers and partners, presenting Brussels products and concluding concrete cooperation agreements and sales.
Brussels specifically highlights its innovative technology sector, its financial sector and several Brussels craft products.
Belgium and Japan maintain good relations, and this applies even more to the Brussels Capital Region. For example, Brussels has not only had a trade representative in Japan since 1994, but also has cooperation agreements with the Tokyo Metropolitan Government and Aichi Prefecture. These ties will be strengthened during the economic missions: State Secretary Smet will meet representatives of the Tokyo Metropolitan Government, as well as the Aichi governor, to further strengthen cooperation.
​Since the implementation of the European free trade agreement, in 2019, between Japan and the European Union, the amount of commercial exchanges between Brussels and Japan has strongly risen. Japanese companies often rely on the knowledge and expertise of Brussels companies and the Japanese market is an important export market for several Brussels sectors, such as the chemical and textile industries.
"The gateway to Europe"
Today, thanks to the strong ties between Belgium and Japan and between Brussels and Tokyo, some 40 Japanese companies already established themselves in Brussels. The presence of the European institutions, where political decision are made, obviously plays a major role in this. The great know-how of Brussels companies and Brussels growing attention to the life quality of its inhabitants improve our capital's attractiveness. Among the better-known companies already operating in Brussels are Fujitsu, Bank of Tokyo, Mitsubishi, Daikin, Mitsui, Sony, Suzuki and Panasonic.
The mission will highlight this unique position of Brussels as a gateway to the European market. In cooperation with visit.brussels, hub.brussels and Brussels International, several activities and meetings are planned within that framework.
Many Brussels companies with great know-how in European legislation are also taking part to highlight both their expertise and the Brussels ecosystem.
Sustainable urban transition
Tokyo, like Brussels and many other world cities, is today making the shift to a sustainable city. The economy of Japan is also currently making this profound shift. Japan aims to achieve carbon neutrality by 2050 and its transition to a low-carbon society is well under way.
A specific goal of the Brussels mission is directly linked to this. Indeed, our rich ecosystem of sustainable urban development and circular construction will be showcased during the mission.
The economic mission in Japan is not a "one shot". Hub.brussels has a permanent commercial attaché in Tokyo, who actively guides Brussels companies on the Japanese market and shows interested Japanese companies the way to the Belgian and European capital.