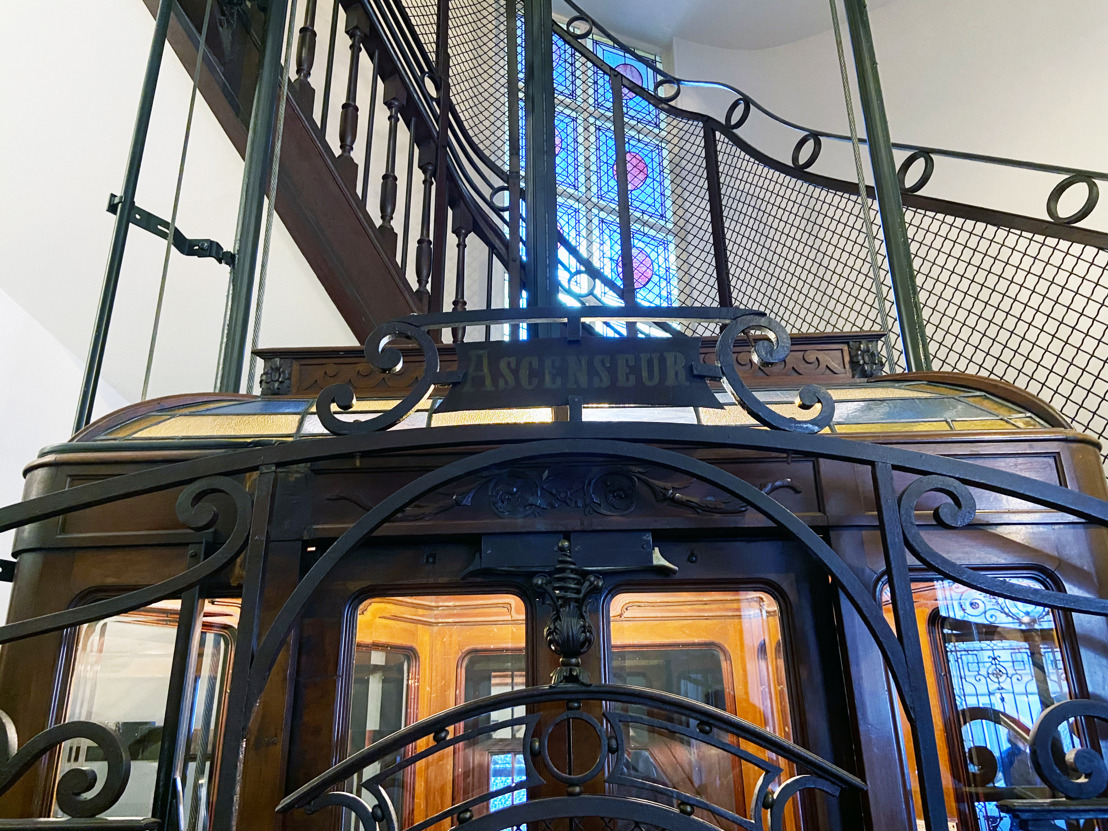 New major step towards preservation of Brussels' many historic lifts
Adapted regulations and time limit extended until the end of 2027 for historic lifts
Thursday, June 2, 2022 — In February last year, Pierre-Yves Dermagne, Minister of Economy and Employment, and Pascal Smet, Brussels State Secretary for Urbanism and Heritage, announced that they were working together in order to preserve Brussels' many historic lifts. Under current regulations, lifts installed before 1958 must be modernised by 31 December 2022. In reality, the standards imposed in these regulations often lead to the irreversible deterioration of the lifts' historical, aesthetic and technical characteristics.
Today, the proposal for adapted regulations is ready. Owners of historic lifts will have until the end of 2027 to make the necessary adjustments.
The amended royal decree will include a new category of "historic lifts".
Lifts in this category will not only have an extended time limit until the end of 2027 for adjustments, they will also benefit from adapted regulations. To this end, Pierre-Yves Dermagne and Pascal Smet came to an agreement with the political leaders of the other regions and the competent administrations.
The aim of these adapted regulations is to guarantee safety of users and maintenance technicians without compromising the heritage value of the lift. This can be achieved by allowing alternative technologies within this category, such as electronic security systems. The royal decree amendments have now been submitted to the advice of the federal advisory committees.
"These monumental stairwells, with the lifts in the middle, are jewels of an undeniable heritage wealth," said Deputy Prime Minister Pierre-Yves Dermagne. "It was crucial to find a solution that combined respect for this rich heritage with the safety requirements of these lifts. I am delighted that a constructive solution has been found with my colleague Pascal Smet. In order to benefit from this solution, it is essential that the owners involved take all the necessary steps," concluded Minister of Economy and Employment, Pierre-Yves Dermagne
"We are avoiding a huge historical mistake. Brussels, but also other Belgian cities, have many beautiful historic lifts. It would be a real shame if they would disappear. Fortunately, in very constructive cooperation with my federal colleague Pierre-Yves Dermagne, we were able to prevent this from happening just in time. Today, we have already saved more than 800 historic lifts in Brussels by including them in our inventory. I again call upon all owners of Brussels historic lifts who have not yet done so to contact Homegrade Brussels in order to add their lift to our inventory. These new regulations only apply to inventoried lifts," said Brussels State Secretary for Urbanism and Heritage Pascal Smet.
This inventory is being developed by Homegrade Brussels in close cooperation with urban.brussels. Owners of lifts included in this list receive a historical value certificate from the regional administration urban.brussels. As a result, their lift does not have to be modified by the end of 2022 to comply with the existing regulations. Owners with a certificate have until the end of 2027 to adapt their historic lift to a new specific standard for these lifts.
The Save Our Elevators collective, which has been drawing attention to the possible disappearance of Brussels' historic lifts for some time now, welcomes the new regulations and also looks forward.
"The upcoming publication of the new royal decree is a first important victory! It is the victory of a broad coalition of policy-makers at federal, regional and municipal level, heritage administrations, associations and citizens who have supported this fight for the preservation of historic lifts. The next step will be to adapt the technical solutions to each historic lift. Save Our Elevators encourages all historic lift owners or managers to apply for recognition of the historic value and to share this heritage by opening their co-ownership during heritage events such as the BANAD Festival and the Heritage Days," said Frédéric Bequet of Save Our Elevators.