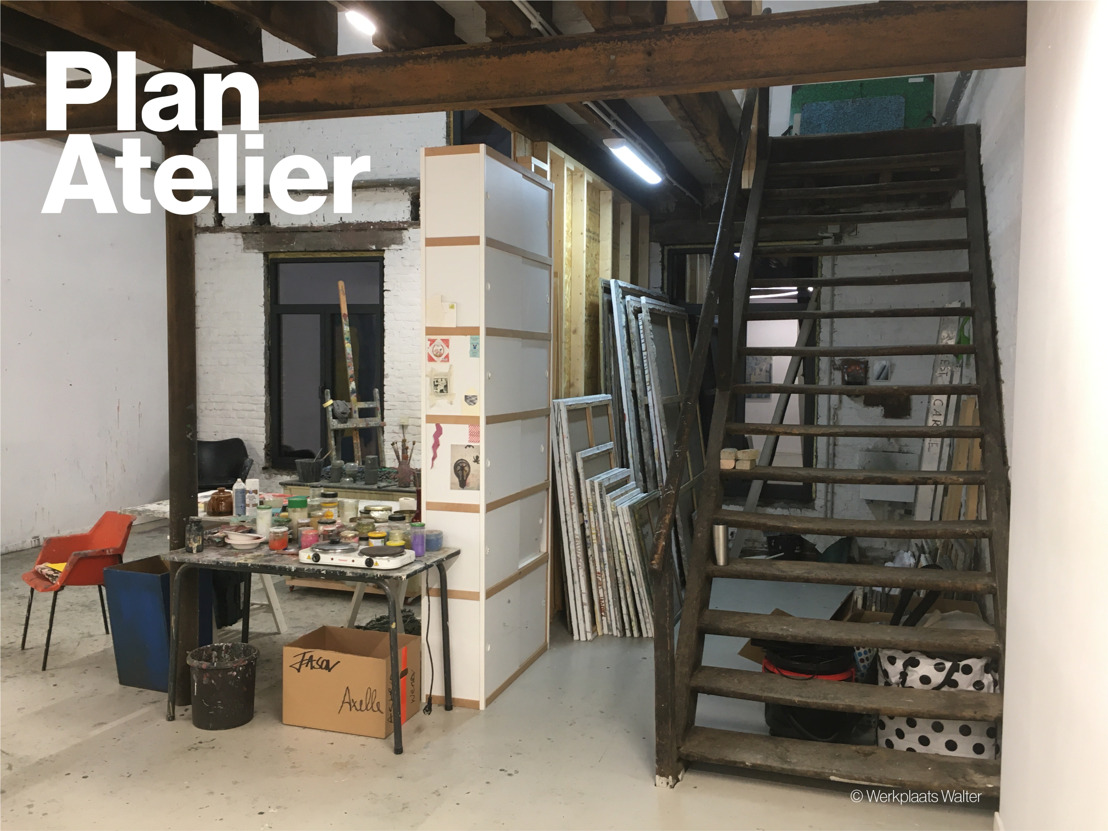 Pascal Smet launches artists' studio plan
Wednesday, February 17, 2021 — The Flemish Community Commission (VGC) has supported a bottom-up research of artists' collective Level Five/Permanent on the studio needs of Brussels artists. The results show that more than half of the artists does not have its own workplace and works from home. Three quarters of these artists does not have a separate studio in their house and is forced to work in their living room. Most of them indicate that their work does not benefit from it. A studio is therefore indispensable, but often not possible since artists who work from home usually do so because they cannot find a suitable space or do not have the financial means.
"Brussels is one of the artistic hotspots in the world. It has international appeal and we are rightly proud of that. But due to recent urban development, many artists are having difficulties to find a suitable studio space. If we want Brussels to be the cultural capital of Europe in 2030, we have to take our responsibility now. We must not only focus on presentation, but also on workspace for artistic creators in this city. During this term of office, we will, more than even, focus on the creation of artists' studios and workspaces. That is why, based on this research, I am launching a concrete strategy together with various Brussels authorities and stakeholders to ensure that every Brussels artist who needs a studio will have access to affordable and qualitative spaces," says VGC college member for Culture Pascal Smet.
Artists are nomads in their own city
The research shows that half of the professional artists cannot make a living from their artistic work alone, but most of them devote more than 30 hours per week on it. Multiple job-holding is part of being an artist, sometimes out of interest, usually out of financial necessity. Artists with a studio spend at least half of their income on their living and working space. As this research shows once again, our artists have proven to be a vulnerable group during this health crisis.
There are more and more temporary projects, which means that many artists repeatedly lose their place in the city and have to move around like nomads. As a consequence, they can be victim of instrumentalisation and are more focused on surviving than on their artistic practice. Moreover, affordable space is becoming increasingly scarce, and the periods of temporary use of vacant spaces are becoming shorter. Speculation and rising property prices are pushing available spaces away from the city centre.
VGC invests 1 million euros
In recent years the VGC has already invested over a million euros to create studio spaces in- and outside its own patrimony. For example, it has opened its own studio house Gallait in Schaerbeek and has provided grants to renovate or create studio spaces in organisations such as Needcompany, Ultima Vez, Peeping Tom, HISK and Recyclart. Furthermore, its own community centres are often empty during the summer, which is why, since 2017, 7,000 m2 have been made available to 75 artists or collectives through summer residences. Next month, a new open call for summer residences will be launched and studio house Gallait will again become available for a long-term residency.
"We now want to unite all these building blocks to shape a long-term and supported studio policy for this city. Being in charge of culture, I want to take my responsibility to encourage this policy and I have established a concrete plan. That is why we are gathering with various partners in a "Studio Plan" task force, because this plan can only be achieved through good, transversal cooperation. I have freed up another 1 million euros to further develop the studio policy during this term," says Pascal Smet.
"Brussels artists are increasingly in a carousel of temporary use, which makes it difficult to connect with the environment in which they work. On top of that, the lack of accessible and affordable social real estate means that in our search for space, we unintentionally compete with other communities who are struggling to find or maintain their place in the city. This plan could provide a framework for the alternatives that artists often establish themselves, in order to make Brussels not only a cultural, but also a supportive capital by 2030." – Level Five/Permanent
Stay informed about "Studio Plan"? Go to www.vgc.be/kunsten and subscribe to the newsletter.
Damiaan De Jonge Woordvoerder, Kabinet Pascal Smet