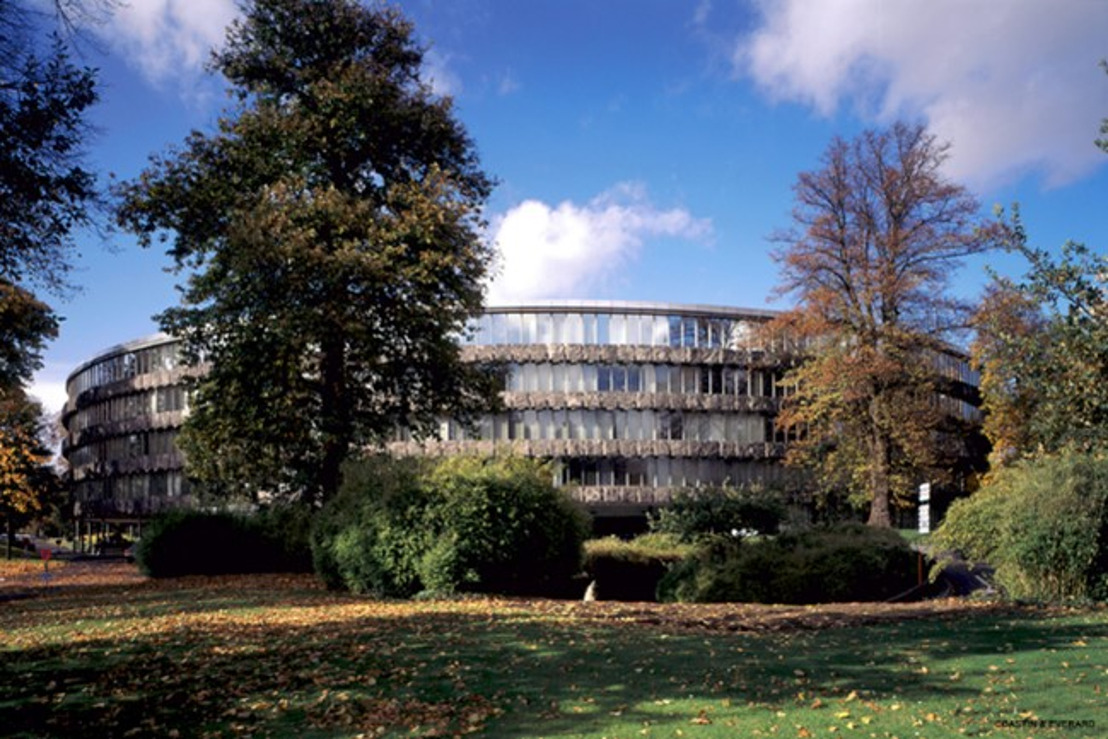 Permanent protection for former Glaverbel headquarters
Inclusion in the preservation list
Tuesday, December 13, 2022 — The Brussels government decided to permanently protect the Glaverbel building facades by including them as a monument on the preservation list. It took this decision at the owners' request and at the initiative of State Secretary for Heritage Pascal Smet. The building's surroundings will be protected as landscape.
"This iconic building demonstrates the talent of designers of new buildings in the 1960s. It has already been thoroughly renovated during the 1990s, but must be protected and preserved. When I visited it, I absolutely loved its serenity and the facade, which reflects the surrounding greenery. Thanks to its inclusion in the preservation list, it can continue to evolve and at the same time retain its unique, timeless character," explained State Secretary for Urbanism and Heritage Pascal Smet.
History:
The former headquarters of Glaverbel was designed in 1962-1964 by four renowned architects: Renaat Braem, André Jacqmain, Victor Mulpas and Pierre Guillissen. It was built for the Glaverbel company, which had emerged from a merger of Glaver and Univerbel, the two leading glass producers on the Belgian market.
This ring-shaped building on a wooded 3.25-hectare site adapts to the shape of the site and respects its vegetation. The low building preserves the residential character of the neighbourhood. Moreover, this shape offers great functional flexibility, as the different departments can be placed next to each other, reducing vertical and horizontal circulation spaces and rationalising the space to the maximum.
Procedure
The owner submitted the application to protect the facades in May 2021. The Brussels heritage committee "Commission royale des Monuments et des Sites" issued its advice in October 2021. In April 2022, the government of the Brussels-Capital Region launched the procedure to include the facades of the former Glaverbel headquarters as a monument and its surroundings as a landscape on the preservation list. The decision of December 2022 completes this procedure.
Damiaan De Jonge Woordvoerder, Kabinet Pascal Smet