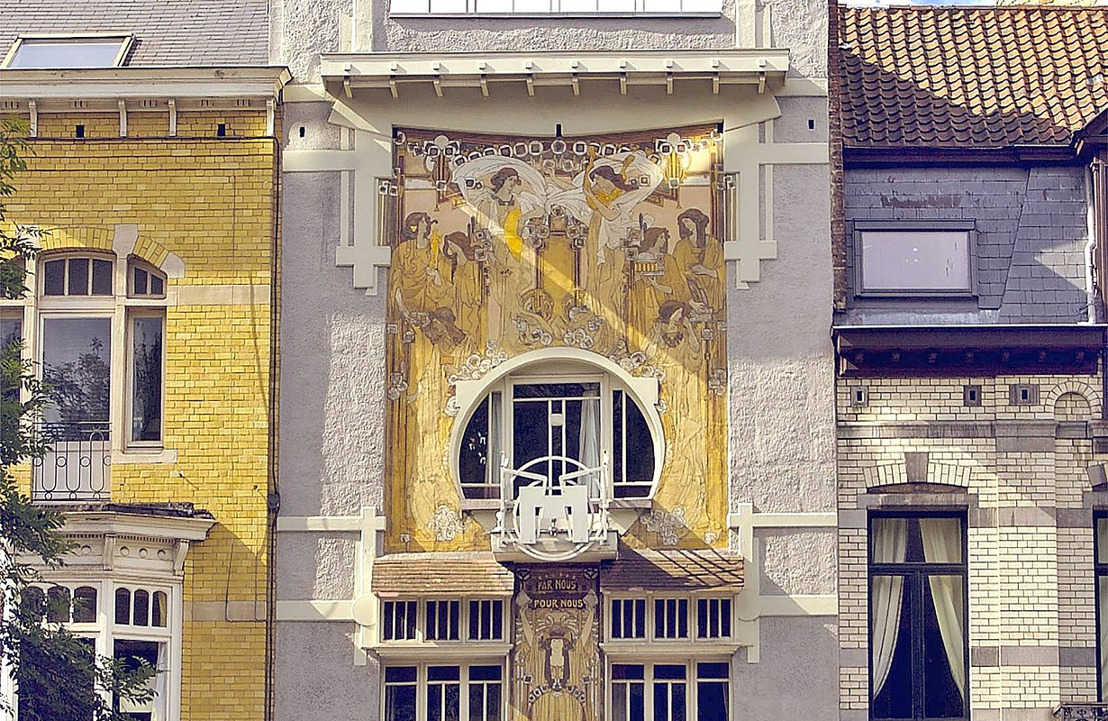 Press invitation: Wednesday, May 26 at 12:30 p.m.
The world-famous Cauchie House opens to the general public and the Royal Institute for Cultural Heritage presents its study and research work.
Tuesday, May 25, 2021 — State Secretary for Heritage Pascal Smet, owner of the Cauchie House Mrs. Dessicy, urban.brussels and KIK-IRPA have the pleasure of inviting you to the press conference on the opening of the Cauchie House to the public and the inventory and restauration presentation of KIK-IRPA on Paul Cauchie's works.
Due to the current health measures for visits to cultural sites, we ask you to confirm your presence in advance with Damiaan De Jonge (ddejonge@gov.brussels). Places are limited. Only those with a confirmation will be admitted to the event.
Damiaan De Jonge Woordvoerder, Kabinet Pascal Smet