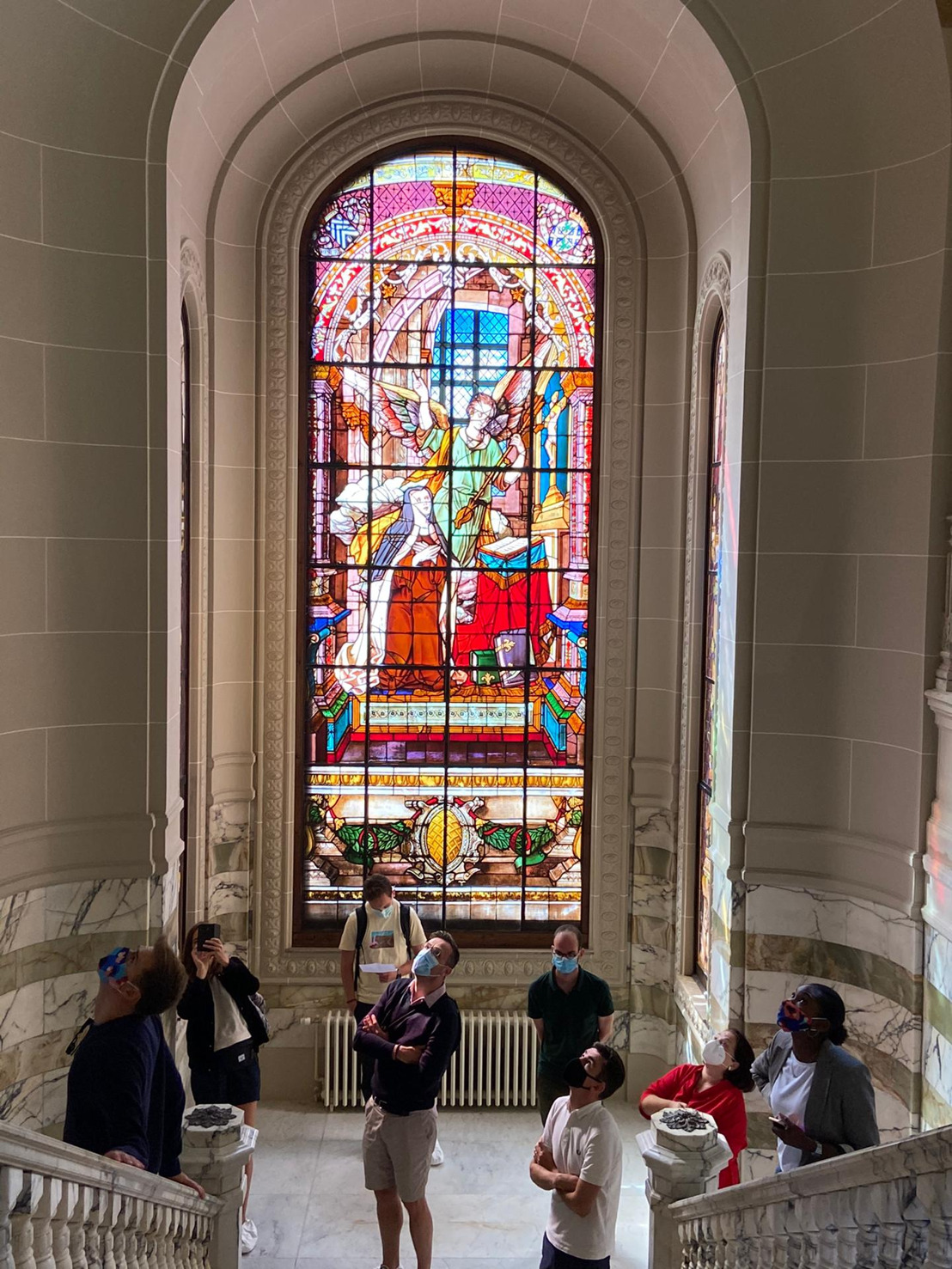 The Heritage Days of the Brussels-Capital Region - in 2020 under the theme of 'Colour' - have had an incredible success
First balance
Sunday, September 20, 2020 — "We are extremely satisfied with these two days. COVID-19 has taken us out of balance in recent months, and still remains a threat today and forces us to adapt. We have to learn to live with this threat, but above all, we have to keep on living. The unbelievable success of the Heritage Days proves that the inhabitants of Brussels and visitors from the other regions attach great importance to these two Heritage Days: all the visits to be booked in advance were full (sometimes from the very first day). More than 25,000 visits to 93 sites were organised on these two days. Everyone felt the need to go out and discover their architectural treasures. I would like to thank Urban for having succeeded in organising this 32nd edition, and all the sites that were willing to open their doors. The success was not certain beforehand, but they trusted us. Thank you," said Pascal Smet, State Secretary for Urbanism and Heritage.
Nearly 200 guides were used to guide visitors and participants to the 98 activities and 93 sites and to assist them in their thirst for knowledge. In addition, some 100 hosts and more than 105 attendants were in charge of organising these beautiful days every day, in order to guarantee their quality and to meet the expectations of the public.
This year, the theme of the Heritage Days was "Colour": colours that appear everywhere, in the heritage of Brussels and in the city: in homes and offices, but also in urban facilities or transport infrastructure. In the interiors, on the facades, in the public space: everywhere, colours embellish our everyday surroundings.
Anyone wishing to go even further can visit the "Louis & I" exhibition, dedicated to the architect Tenaerts in the Halles Saint-Géry, until 22 November 2020.
This explosion of colours as a beacon for the 2020 Heritage Days confirms the great interest in heritage in general and in Brussels heritage in particular!

Reine Nkiambote Spokesperson, Kabinet Pascal Smet