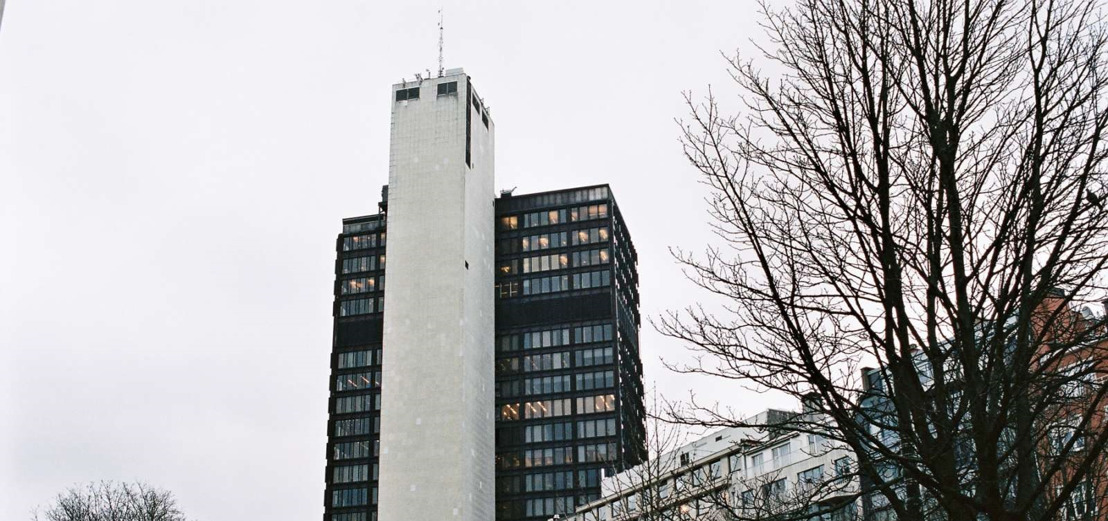 Urban art: tower transformed into a work of art
IT Tower on Avenue Louise gets artistic makeover
Friday, June 19, 2020 —

The Brussels-Capital Region decided today to grant a temporary permit for the metamorphosis of the IT tower on Avenue Louise into a real urban art work.


In order to realise this masterpiece of more than 92m high and equipped with vynil foil, the owner relied on the three Brussels artists ALVARI, KOOL KOOR and MINO 1. They all worked out the lines of their own artistic universe.
"Art deserves to have a place in our city and we have to provide it. With this project, we give a strong message. We are overturning habits. That is also the role of urbanism in urban areas. Brussels is an art city in motion and this project is a clear proof of it," says Pascal Smet, Secretary of State for Urbanism and Heritage.
"This tower has caused quite a stir in the history of Brussels. This art work should give it a new future and offer a new story to the people of Brussels," declares Philippe Close, mayor of the City of Brussels.
This impressive tower marks the entrance to the south of the City of Brussels and a break with the urban landscape. Just like urban planning, art in public space has the aptitude to challenge, shake up, innovate. We are therefore very pleased that Brussels artists are taking on this symbol of Brussels in order to offer a new interpretation of the urban landscape," declares Ans Persoons, deputy mayor of the City of Brussels.
"AG Real Estate wants to extend the reach of its projects and to position itself as a real partner of the various Brussels actors," explains Serge Fautré, CEO of AG Real Estate. "Let's not forget that we work in the different urban layers of Brussels and that we reach all its users, whether they live or work there or visit it. Integrating modern art in the city is a result of our will to bring out a different vision. Thanks to this new action, we can give value to our assets and increase our visibility."
The planning permit was granted on 18 June 2020 and is valid for one year.

Reine Nkiambote Woordvoerster, Kabinet Pascal Smet