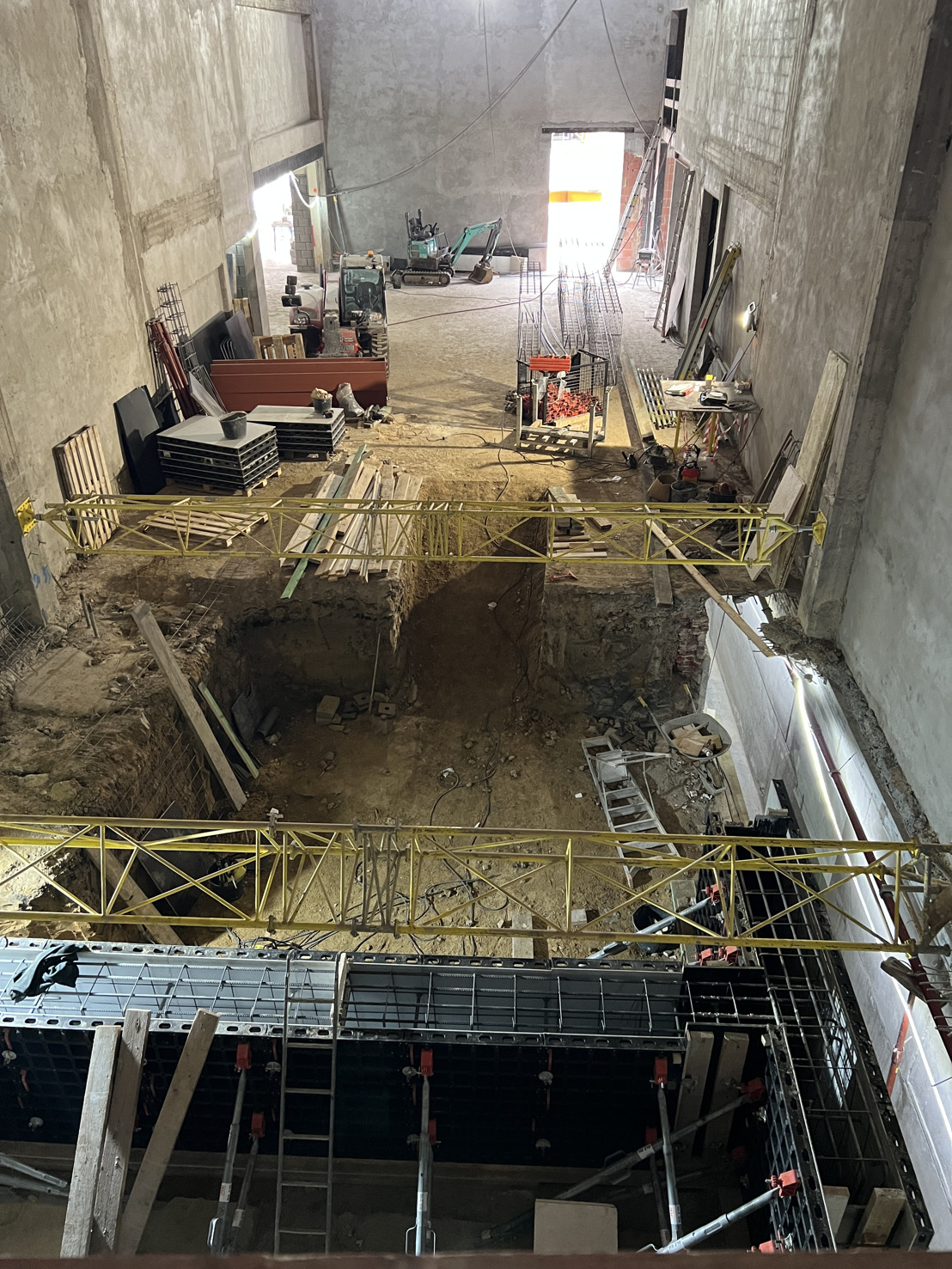 Vaartkapoen receives one and a half million euros for concert hall renovation
Wednesday, March 30, 2022 — The Vaartkapoen concert hall has been part of Brussels' DNA since the 1980s. Bands such as Fugees, Queens of the Stone Age and Rage Against the Machine played there before their big breakthrough. Since the very beginning, its daring programme has been causing a stir in Molenbeek, Brussels and Belgium, offering also many opportunities for young talent. However, the concert hall, which no longer meets current noise standards, is in need of thorough renovation. That is why the Flemish Community Commission (VGC) is investing an additional 1.5 million euros to ensure the future of this talent platform.
"De Vaartkapoen is an integral part of Brussels and it is time this place can again use its full potential. VK Concerts has been working for years on a strong and innovative music scene. It is one of many important venues in Brussels that gives our capital a face that is envied well beyond its borders. The concert hall renovation allows artists to show their work in optimal conditions and creates a future-oriented infrastructure," said Pascal Smet, college member for Community Centres, Culture, Youth and Sport.
"Many Dutch-speaking Brusselers know De Vaartkapoen as one of the most important cultural centres in our city. I am therefore pleased that, via our ERDF funds, we can contribute to the renovated community centre with a concert hall that meets current noise standards and the creation of a public garden that is accessible to local residents. The refurbished concert hall will breathe new life into the community centre and the neighbourhood. With the reopening planned for 2023, this place will fully blossom into a neighbourhood centre for culture and music lovers." said Minister-President Rudi Vervoort.
"De Vaartkapoen in the heart of Molenbeek will get a contemporary, energy-efficient, fully accessible building for the benefit of the neighbourhood and its residents. There will be new green space, much needed in a densely built-up urban district. In this way, we are creating an enjoyable urban meeting place for young and old. With the new infrastructure for De Vaartkapoen the VGC also contributes to urban development in the canal zone," said college president Elke Van den Brandt.

A music club with a mission
De Vaartkapoen has long excelled in its diverse and supra-local programming, but does not have a concert hall that meets current noise standards. Currently, there is a work site to create a green passage, a spacious bar, an artist in residence area and a multipurpose hangar. For this purpose, more than 7 million euro was made available by the Flemish Community Commission, the Flemish Community and the Brussels-Capital Region through ERDF funding. The VGC college now grants additional funds of over 1.5 million euros to the concert hall.
Radically feminine
VK is officially part of the Flemish Club Circuit. As part of the international "Key Change Pledge" agreement, they want at least 50% female artists and producers on stage, while programmer Rrita Jashari involves local and foreign global sounds, intercultural pop and jazz, and VK provides collaborations that can help them in their mission.
In this way, the organisation cooperates with Listen!-festival, Werkplaats Walter, Needcompany, Francofaune, Balkan Trafik, Kultura Live and Reggae Geel and Ancienne Belgique. In addition, VK provides opportunities to young talent with processes such as "Circuit" and "Charmilla Chaud", with technical and financial guidance for young musicians, who can win over an audience on the VK stage.

Opening in 2023
In the summer of 2023, after years of renovation, De Vaartkapoen will reopen its doors in Rue de l'Ecole in Molenbeek. The architectural interventions will transform it into a real music centre, with a publicly accessible green area, multipurpose rooms, rehearsal rooms, a covered hangar and a catering function.
But above all, the VK concert hall will be resurrected as a perfectly equipped club with a capacity of 500 visitors. The ideal intermediate format, therefore, between the small concert halls and the large music temples of the country and city. The new infrastructure will once again make De Vaartkapoen one of the music hotspots in Brussels, Flanders and Europe.