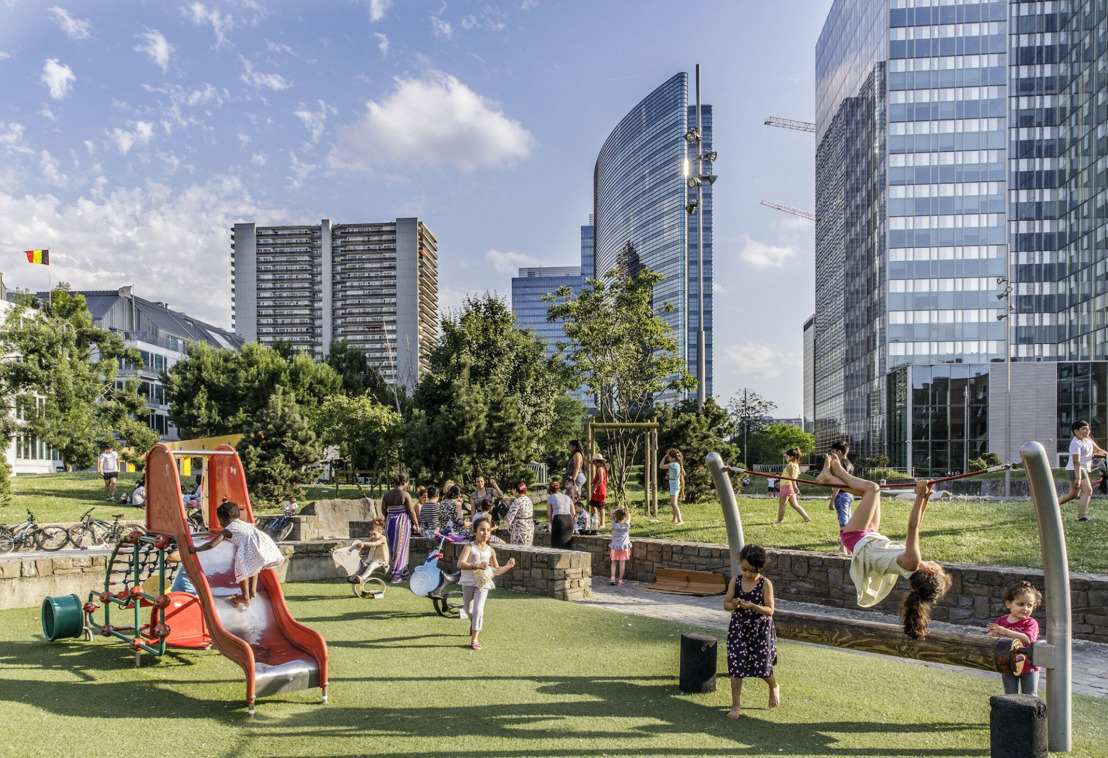 VGC launces call for a staycation for and by Brusselers
A great idea for un unforgettable summer holiday in Brussels
Monday, June 15, 2020 — The Flemish Community Commission (VGC) invites organisations and Brussels citizens to develop an adapted and extensive leisure offer for Brusselers who have a staycation - which means they stay at home during the summer holidays. Anyone with an idea to make it an unforgettable summer can receive up to 10,000 euros as a support for organising youth, culture, sports and leisure activities. The call wants to help the many artists to get back to work.
The VGC college will provide 1 million euros to support these initiatives. The aim is to stimulate the relaunch of Brussels as a vibrant capital. All Brussels residents, organisations, associations and citizens' initiatives will have the opportunity to submit their ideas before 20 June (for projects as from 30 June) and before 15 July (for projects as from 1 August). The activities must take place between 30 June and 31 August 2020, in the neighbourhoods and public spaces throughout the Brussels-Capital Region. All activities must be accessible to the public and must logically meet the safety measures.
Why is this important?
After the isolation of the recent weeks, everyone feels the need to go out again. The call aims to make it possible for young and old to enjoy sports, play and learn again, in a safe way, and this in neighbourhoods throughout the Brussels-Capital Region.
This call pays special attention to (projects focusing on) families and Brusselers in a vulnerable situation and aims to make cultural life flourish again.
The VGC college realises that the summer of 2020 will be unlike any other. But it still wants to guarantee the diverse and surprising offer that the Brusselers would normally receive. All the information about the call and about how to introduce a project can be found on this link.
"We reach out to the Brusselers themselves to make it an unforgettable summer," says Pascal Smet, who is member of the VGC college for culture, youth and sports. "Often, the local residents themselves know what a neighbourhood needs. The corona crisis made many Brusselers realise that public space in the city is just as much a place to relax, connect with each other, play and exercise. During the staycation, we invest in numerous activities so that Brusselers can (re)discover their city. In addition, we help artists and other initiators to get back to work at a fair wage."
"With this initiative, we challenge organisations and Brusselers to come up with something original for other Brusselers who spend their holidays in our city: a trip to a worthwhile but little known place, a game that challenges clubs to compete in a sport they have not yet practised, being invited by your new neighbour for a typical dance performance from that distant country where she comes from, a stroll along the sights of a neighbourhood at the other side of the city,... Release your imagination and it will be an unforgettable staycation!" says college member Sven Gatz.
"We are preparing Brussels for a lovely summer, adapted to the new reality. We are making extra public space available for the Brusselers, through play streets, living streets and low car traffic areas. This way, we work on an extensive, elaborate summer offer in the different neighbourhoods, which at the same time supports the relaunch of Brussels. Thanks to the excellent cooperation, we can make a difference for many Brusselers this summer," says Elke Van den Brandt, president of the VGC college.
(c) image: Sophie Nuytten
Reine Nkiambote Woordvoerster, Kabinet Pascal Smet