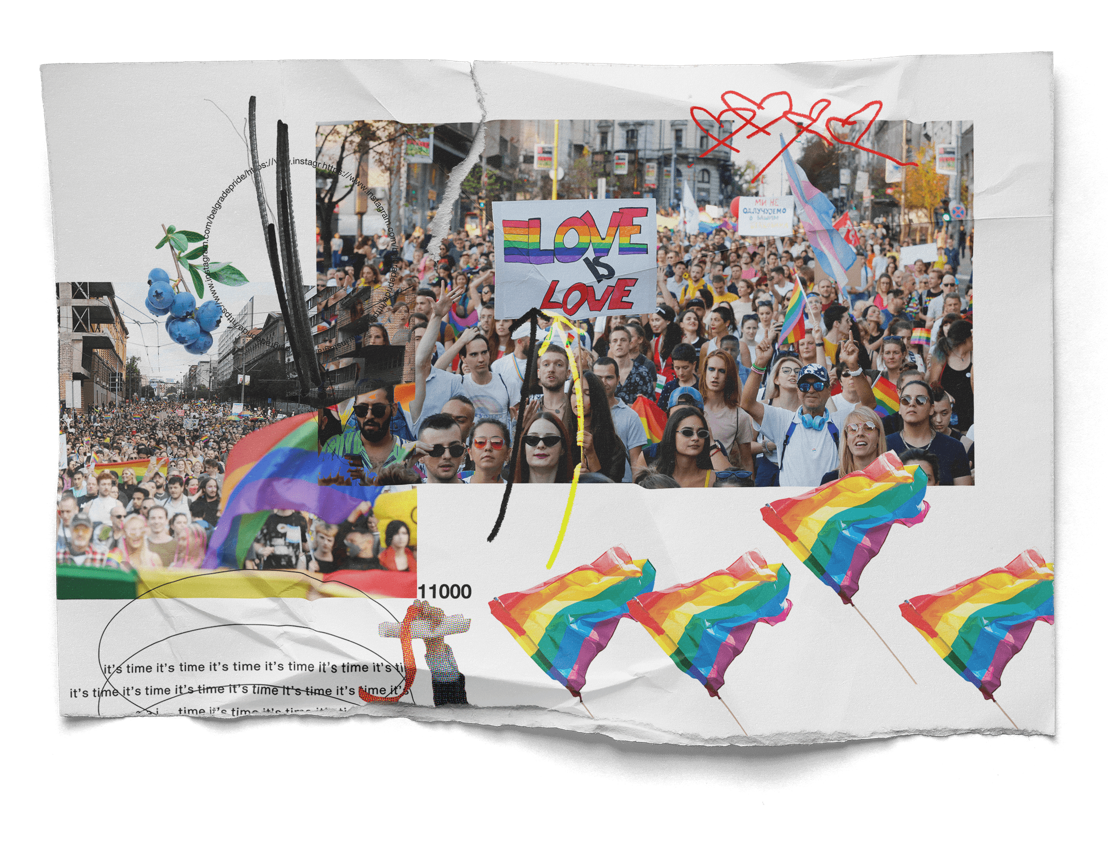 Brussels delegation at Europride in Belgrade
State Secretary for Foreign Relations Pascal Smet leads a delegation of Brussels LGBTQIA+ organisations to this controversial edition of the Europride.
Sunday, September 11, 2022 — Although the authorities withdrew their support for the Pride Parade on Saturday, a large Brussels delegation will be in Belgrade this weekend to take part in other Europride activities. The EuroPride week will kick off on 12 September and will continue until 18 September.
State Secretary for Foreign Relations Pascal Smet underlines the importance of the Brussels presence:
"In the current political and social context, we must be more vigilant against hate speech and counter this poison by maintaining a dialogue and carrying a strong positive message. In accordance with local rules, of course. Along with many other Brussels LGBTQIA+ rights pioneers, I feel that our presence this weekend is important. The strong presence of Brussels, the capital of Europe, and the message that we and other participants will bring to the attention of Serbia, a candidate for EU membership, is of great symbolic importance," says Pascal Smet, Brussels Secretary of State for Foreign Relations.
Brussels delegation
The Brussels delegation, led by Secretary of State Pascal Smet, includes the organisations Forbidden Colours, Rainbow Friends and Cavaria.
The Brussels Region also supports other local organisations financially and practically.
Programme
The Brussels delegation leaves for Belgrade this Thursday evening. On Friday, the Secretary of State will conclude the Human Rights Conference, meetings are also organised with various LGBTQIA+ organisations.
On Saturday, the day on which the Pride Parade was supposed to take place, the Brussels Region will be present with its stand in Pride Park. The Brussels Region will also organise a concert on the main stage, where Secretary of State Pascal Smet will give a speech to the crowd afterwards.
With this presence at the Belgrade Europride, Brussels continues its consistent human rights policy and supports the LGBTQIA+ community everywhere and in different areas. For example, Secretary of State for Foreign Relations Pascal Smet has already participated in an initiative to support the LGBTQIA+ movement in Hungary and Poland. On Tuesday 6 September, Pascal Smet also had a meeting with representatives of the Budapest Pride, which can also count on the support of the Brussels Region.